Huawei ICT Talent Scholarship
Two oustanding standing students from IT Program got Huawei ICT Talent Scholarship Award.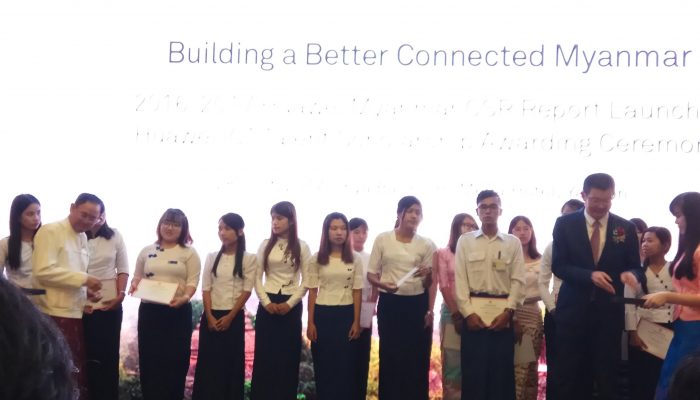 Technological University Kyaukse hosted Connecting with the World: International Relations at Higher Education Institutions Multiplier Course for IR Officers of Technological Universities and Computer Universities to advance International education in the country. Myanmar International Higher Education Association (MIHEA) organized the 10 week online course from 9.3.2018-1.6.2018 where 43 participants from all TUs and CUs took part in the course and participated in the opening workshop and Graduation Ceremony at Technological University Kyaukse.