Welcome to Technological University (KYUAKSE)

Kyaukse Technological University has been fully supported by the Government since it was established. The University offers Bachelor of Engineering Degree.
Our university is a Government funded university and offers bachelor and master degree in engineering and science. We are trying the best to provide quality education, to conduct research based on the society need, and to engage in community development. Our staffs are committed to deliver the best service with the attempt to maintain national and international quality standards.
Our engineering and science programmes aim to produce graduates who can take a leadership role in their profession. We create strong network with national and international academic, research and industrial institutions to provide our students with industrial exposure, professional practice and job opportunities. Students can enjoy clean and safe environment, diverse learning activities and cultural activities.
We always welcome and value our stakeholders' feedback and evaluation for the continual improvement of our university. Let's try and face challenges together for our nation.
Again, I warmly welcome you to our university from the deep of my heart.
Best wishes,
Dr. Khin Maung Chin
ProRector
Technological University (Kyaukse)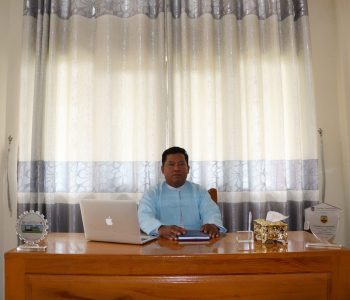 of class of 2019
bachelor's recipients were employed
of employed 2019
graduates hold a position related to their degree